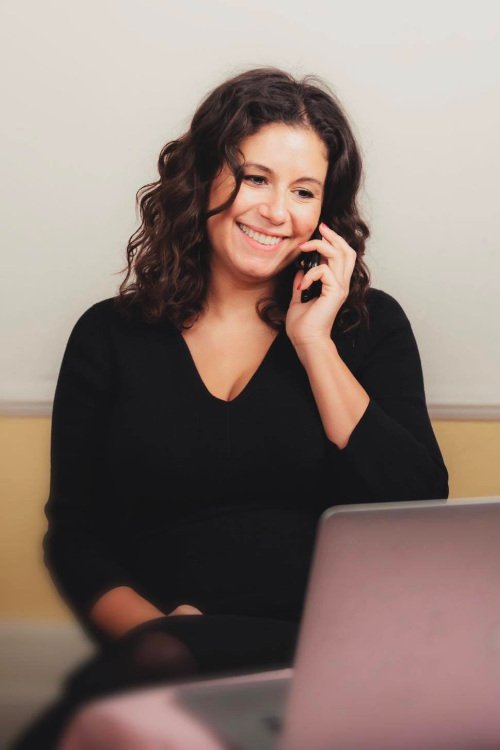 Hello, I'm Jem
Thank you for clicking this far; it's not lost on me how many dizzying options there are for small businesses looking to harness social media for business growth. So why hire a social media consultant, as opposed to the bounty of content creators and social media agencies that fill your feed daily?
Well, first and foremost, I am a marketing strategist, not just a social media consultant; the WHY, not just the what is my starting point with every task I undertake for my clients.
I'm your strategic partner, your creative leader and your brand advocate.
Moreover, I look at the bigger picture; my vast experience in marketing gives me the ability to look at your social media strategy from a holistic marketing perspective. Are you working from the same messaging playbook on all your marketing communication channels? Do your social media goals align with your wider marketing and business goals?
My approach comes from my career as an international strategic leader, living and working in marketing and PR across two continents, spanning 20 years. Here's where it all began:
1999 - 2005
At the beginning of my career, I spent 8 years as International Promotions Manager for Universal Music, where I devised and implemented global promotional campaigns across 5 continents.
2005 - 2008
I became Client Director for a boutique PR agency in Soho working with record labels, music festivals and independent artists.
2008 - 2013
In 2008, I moved to the USA, where I founded my company imaginePR in Washington, DC. I lived in DC for 5 years and loved the energy of the city.
2013 - 2018
I moved to Chicago in 2013, expanding my company. Working in the USA has had a profound impact on my work journey – I became a small business owner for the first time and felt inspired by the hundreds of entrepreneurs I met who worked tirelessly to pursue their dreams. During my 10 years in the USA, I was lucky enough to represent numerous growing businesses, specifically in the health, wellness and parenting industries.
2018 - Present
Now residing back in London (home is where the heart is!) I continue to represent both US and UK brands as their social media consultant, carefully steering them towards sustainable growth. I value honesty, community, courage and camaraderie.
Jem is a master strategist with a wealth of knowledge across a broad range of industries and brands. Her communication style and tech savvy enables her efficiently manage teams, both local and virtual. She has a knack for quickly (and most importantly, accurately) ascertaining problems and developing and deploying solutions. My company, along with the […]
GIT Mom has been working with Jem Bahaijoub for over a year. What began as a small working relationship to learn social media growth strategies (They worked and it was not difficult or overwhelming!) has evolved 10 months later to our securing the entire operation for PR, social media management and on-air radio and television […]
As a small business owner I find social media very overwhelming. I hired Jem to help me create a realistic short-term and long-term social media strategy for my business. In additon to providing a detailed marketing strategy that I have found very easy to implement, she helped me create acompany newsletter, and made suggestions to […]
If you want to drive PR/marketing results, you want to work with Jem Bahaijoub. Jem's strategic thinking helps you formulate the ideal plan to match the results you want. Her social media savvy, wordsmith talent, and deep marketing knowledge means you get tactics to execute your strategy. Jem's creative leadership allowed me to re-brand with […]
My consultation session with Jem was beyond helpful. I've adopted a lot of her strategies into my daily practice. Especially the content and social media calendars she recommended. Those have been a huge organisational help for me. In April, my blog logged over 4,000 views and my total social media reach is just under 24K […]
My marketing power hour with Jem was quite remarkable, one of those pivotal, transformational conversations, a real "A-ha" moment.
Ryan Arnold ,
Desoto & State Communications
Eirene Heidelberger ,
GIT Mom, Chicago
Cassandra Hawkinson ,
Owner, Ac4ve Moms Club, Chicago, USA
Melissa Thornley ,
Talent & Leadership Consultant
Jeffery Spivey ,
Uptown Bourgeois, NYC, USA
Dr Atul – Cloud Health ,
Cloud Health